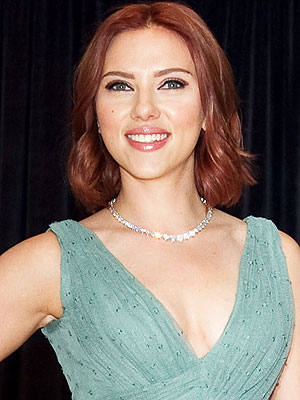 man, i got a stiffie when i heard about scarlett johansson's nekkid pictures leaked on the web. this is hot, hot, HOT!
Scarlett Johansson Naked Photos Leaked; FBI Investigating Nude Pictures : People.com: "The FBI is looking into who might have released nude photos allegedly hacked from the private cell phone of Scarlett Johansson, reports FoxNews.com, quoting an official from the bureau.

The photos in question surfaced online Wednesday, and TMZ reports that Johannson, 26, made the request that the FBI track down the perpetrators.

The FBI is already investigating some 50 other celebrity email accounts that might also have been hacked, including those belonging to Vanessa Hudgens and Jessica Alba, says Fox. "
by the way, who is this 'ho, anyway? and what kind of dumb fuck takes photos of themselves on a phone to share anyway?
okay, so i don't know who this babe is, but what really makes me mad is how websites like FOX and people, etc., are writing stories like this, but nobody links to the actual photos!
think about it: whenever most websites have something hot to write about that's on a website somewhere, they almost NEVER link to the original site.
i'm not just talking about nekkid movie stars, either. in fact, i'm not really interested in them at all. but when the media is reporting on what was said on some jihadist website, they never link back to the site. or when they report on something that the anonymous hackers or the lulz sec group posted, we never get links back to the leaked material from the hackers.
this is my patent pending idea: we need a website that published all this kind of stuff -- a central repository for all the things that the hucksters want to spin and twist to their own advantage or to advance their own agenda -- instead of letting folks see it themselves and make their own minds up.
so let's let scarlett johansson's photos of her nekkid movie star ass be the start of something big and positive in the cybersewer. show us the booty!