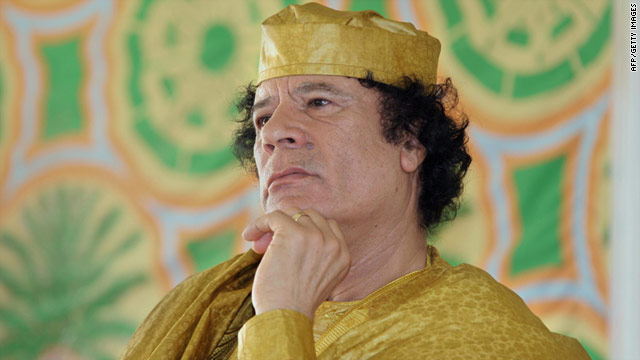 leave it to the US puppet media to depict the current headlines in libya in the most favorable light. they've got gadhafi within their grasp, and it's almost over for the war now:
Criminal Court seeks Interpol Red Notice for Gadhafi - CNN.com: "Bani Walid, Libya (CNN) -- With no definite word as to Moammar Gadhafi's whereabouts, the International Criminal Court asked Interpol Thursday to issue Red Notice arrest warrants for the fallen Libyan leader, wanted for alleged crimes against humanity.
"Arresting Gadhafi is matter of time," said Luis Moreno-Ocampo, the chief prosecutor for the International Criminal Court in The Hague, Netherlands."
so it's another win for the USA, right?
down the line we get another view of the ongoing conflict in the now un-governed nation:
"Mahmoud Jibril, whose formal title is chief executive of the National Transitional Council, spoke publicly for the first time in Libya's capital Tripoli since rebel forces seized it from the Gaddafi regime last month.
He gave an explicit warning to rebel leaders not to start "political games" until the war was over – a key concern as different rebel factions jockey for position in the new Libya. He threatened to step down if the rebels did not unite around the mission to defeat the regime remnants.
in a reprise of our iraq performance of creating chaos in the absence of any functioning civil authority, we now have the factions beginning their jockeying for power in the current political vacuum.
estimates are that 30,000 have already been killed in the libyan civil war, and by all appearances, it's just warming up!